Our company dates back over 100 years to when our founder, Irvin H. Geiger, began selling Illinois Engineering heating specialties in 1914 in Harrisburg.  Mr. Geiger was a life member of ASHRAE, a past president of PA Society of Engineers and the Engineers Society of PA.  In addition, in 1957 he was one of the founding members and the first Secretary-Treasurer of the Harrisburg Authority (then the Harrisburg Sewerage Authority).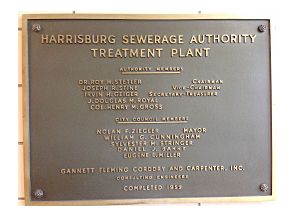 In 1956 Irvin partnered with William C. "Bill" McClain and formed the foundation of the current company.  After Irvin's passing his partnership continued with Thomas J. "Tom" Loser and the organization Incorporated within the State of Pennsylvania and continues under this structure to this day with Steve and Andy Loser.
Our corporate goal for the next 100 years, is to serve the Central PA area with integrity by providing quality equipment to industry, institutions and contractors, so that you can use it with confidence to know it is the right equipment for your project.